The world's first 240W 6-IN-1 MultiCable
Fast charge 99% of devices including laptops, MacBooks, tablets, cameras, Nintendo Switch, smartphones. Did you know? In the recent MWC 2023, a smartphone was charged 0-100% in just 8 minutes!
Experience 4k Video transfer in mere seconds
We hate waiting. Waiting for dinner, waiting for the bus, waiting for delivery and most importantly waiting for files to transfer. But with Zeus-X GO series, say goodbye to wait times!
Dp alt mode with usb 3.1
Enjoy mirror casting your entertainment, gaming or work to a larger external monitor, portable monitor, TV at up to 4k 60fps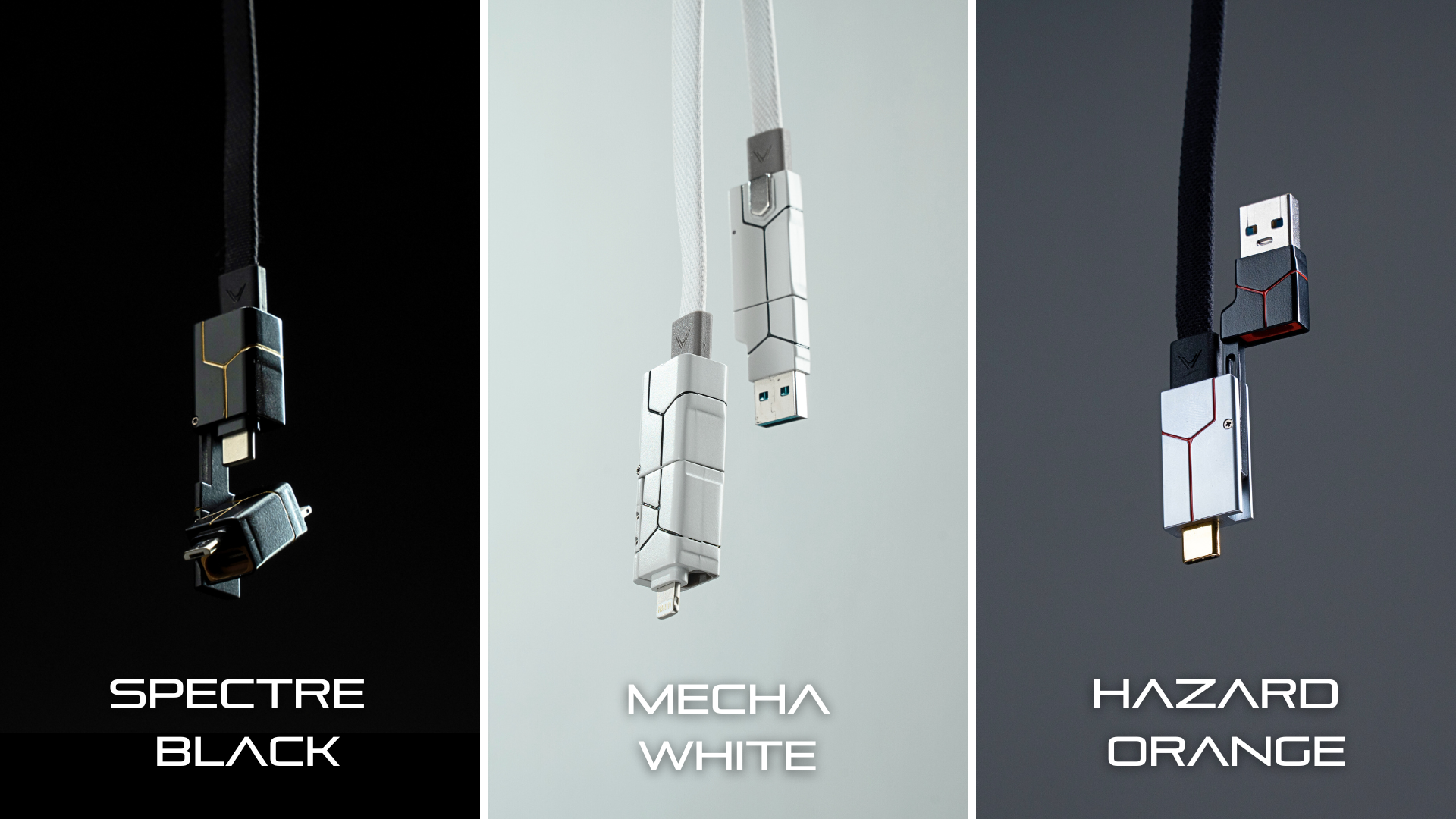 3 Successful Kickstarter campaigns
satisfied customers worldwide
multiple AWARD WINNING PRODUCTS
mission
What we envision
We believe that tech should be minimalistic, useful, yet versatile enough to make life easier at an affordable price point. And we work with three values in mind, world class durability, functionality and premium design.
our home
Based in australia
We are a team of passionate tech minimalists based in Australia, from all around the world. We never stop innovating and striving for better gadgets to make life easier.